About Our Captains
Captain Paul Roydhouse: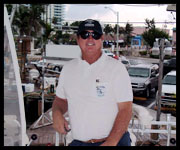 Captain Paul Roydhouse is probably the most experienced charter fisherman in South Florida. He has been a full time charter fisherman in Fort Lauderdale, Pompano and Miami area since 1970 and has proven himself to be a truly great fisherman. Captain Paul knows the bottom in South Florida waters of 500' and less, better than anyone. While bottom fishing for deepwater grouper and snapper is his passion, Captain Paul can catch anything that swims. Captain Paul has fished all over the world (Florida, Bahamas, Keys, New York, California, Africa, Australia and all throughout the Caribbean). His motto is "Do whatever it takes to find fish, and never leave 'em biting".
Captain Lige Lawrence: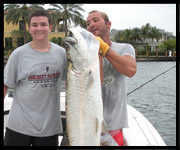 Captain Lige has been fishing Fort Lauderdale as a full time captain for over 15 years. His specialty is light tackle intracoastal fishing for tarpon and snook. Capt Lige caught his first tarpon when he was only 4 years old, off the Fort Lauderdale fishing docks. Since then, tarpon has become his favorite fish to catch. Tarpon fight like no there fish. They launch their entire bodies out of the water and shake their head and tail with such strength and violence. They are the ultimate inshore gamefish. Best of all, tarpon can be caught with light tackle. There is nothing like catching a 100 pound fish on 15 pound test! Lige is a true fisherman and loves his sport. He is laid back and easy going, but he fishes hard with determination and wit.

All of our Fort Lauderdale Fishing captains on the Never Enough are top notch guys that will do anything to make sure you have a great fishing trip. We stay in business because our customers come fishing with us again and again. The fishing can be tough at times here in Fort Lauderdale, but I promise you won't find a captain that will try harder for you than these fellas. And the days when the fish are jumping in the boat… heck, those are the easy days! Tight Lines Everyone, Let's Go Catching!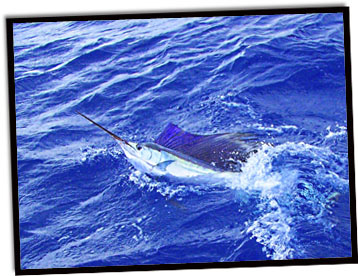 Reserve Your Charter. Major Credit Cards Accepted.